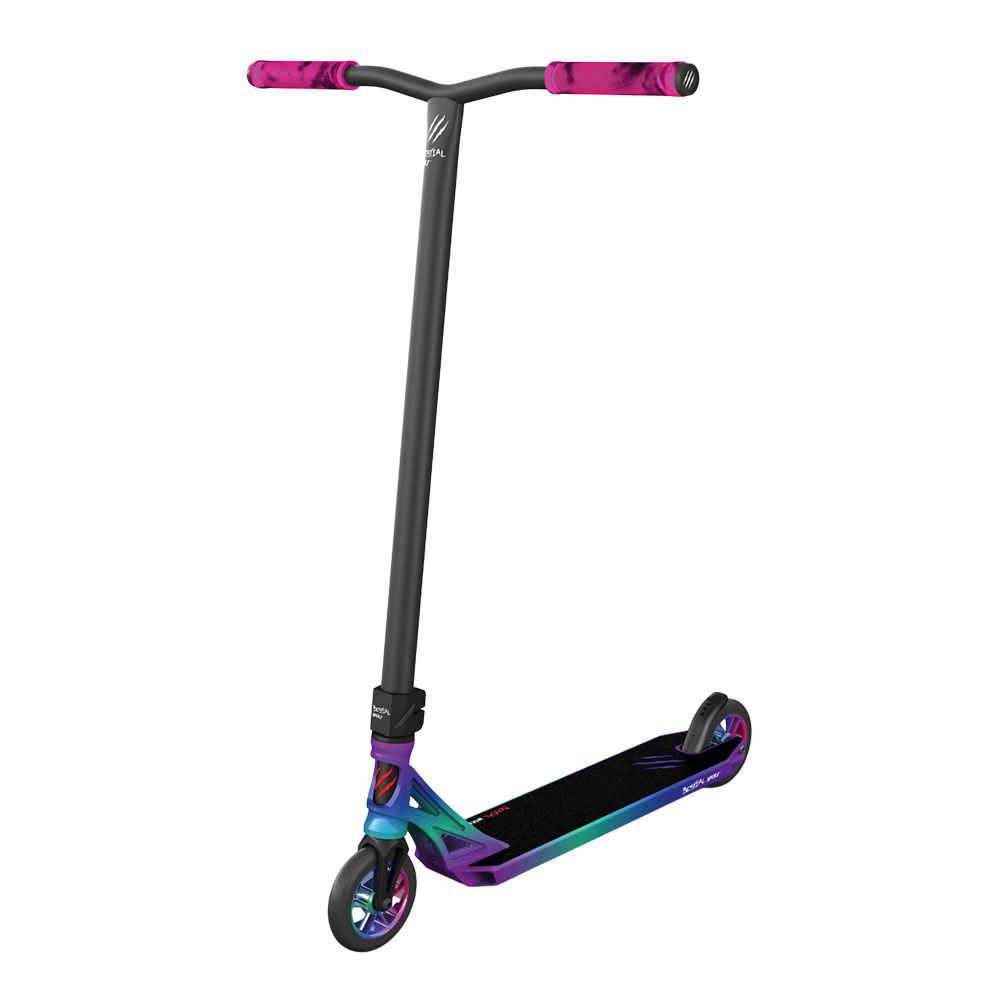 Ref.: KillerK8crazy
EAN.: 8435371909379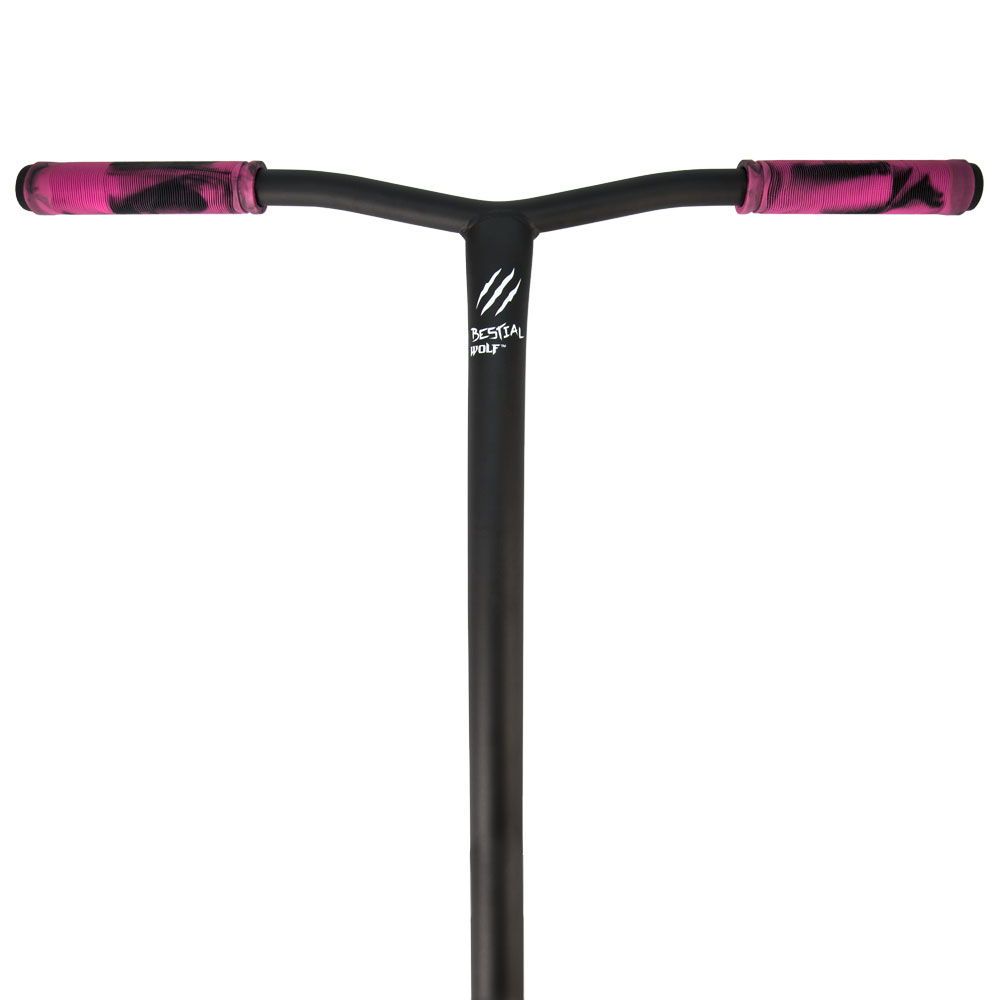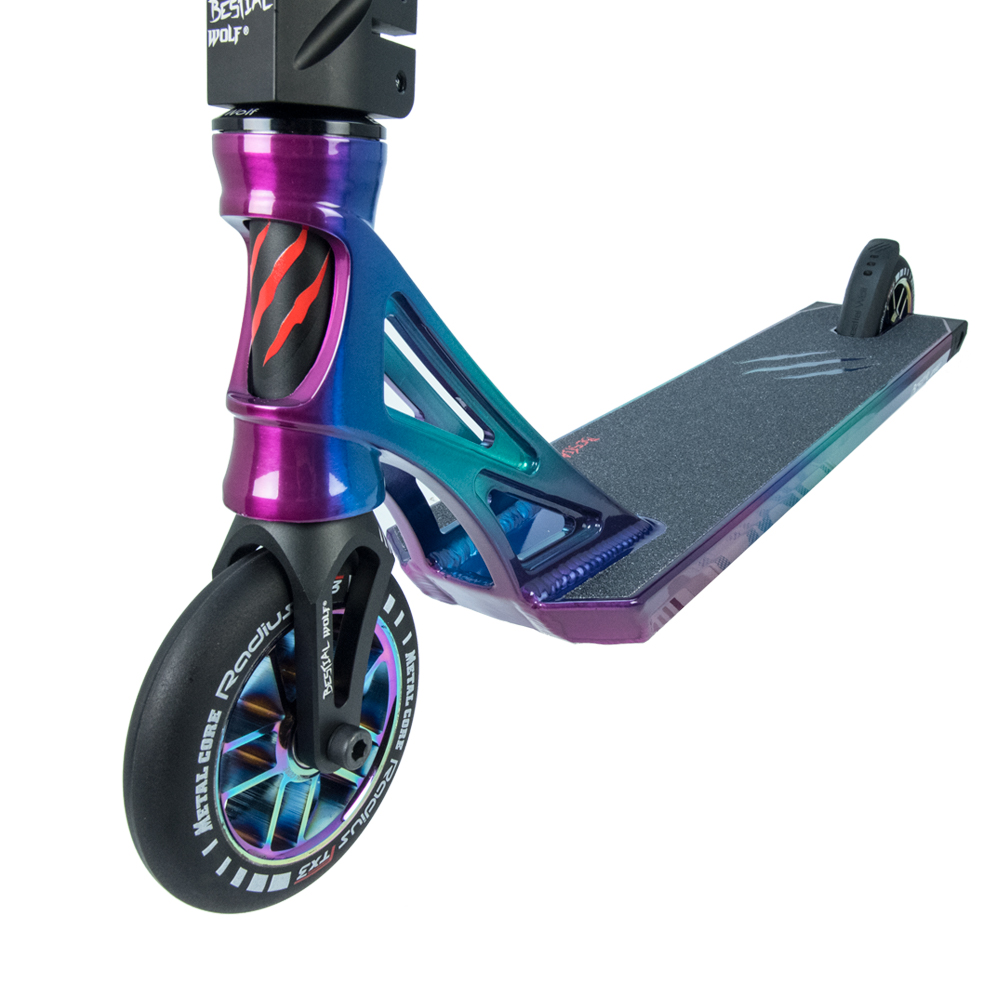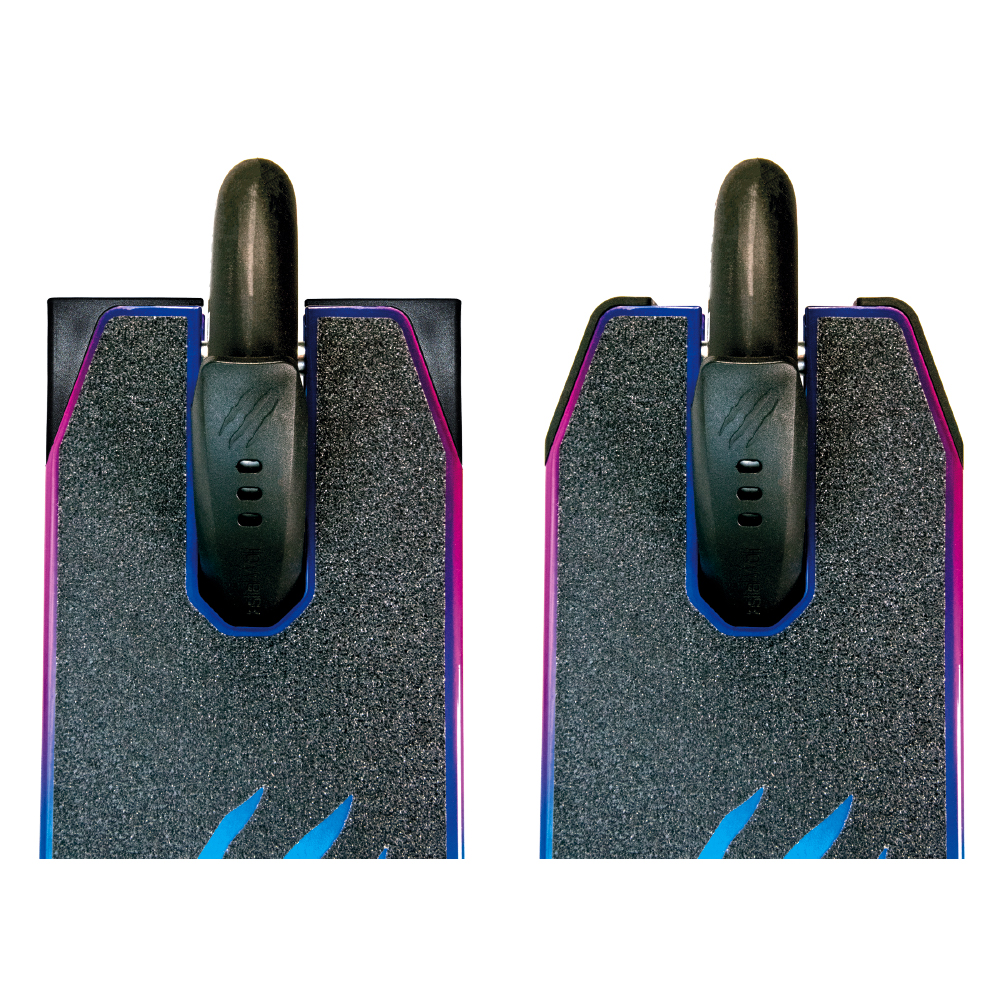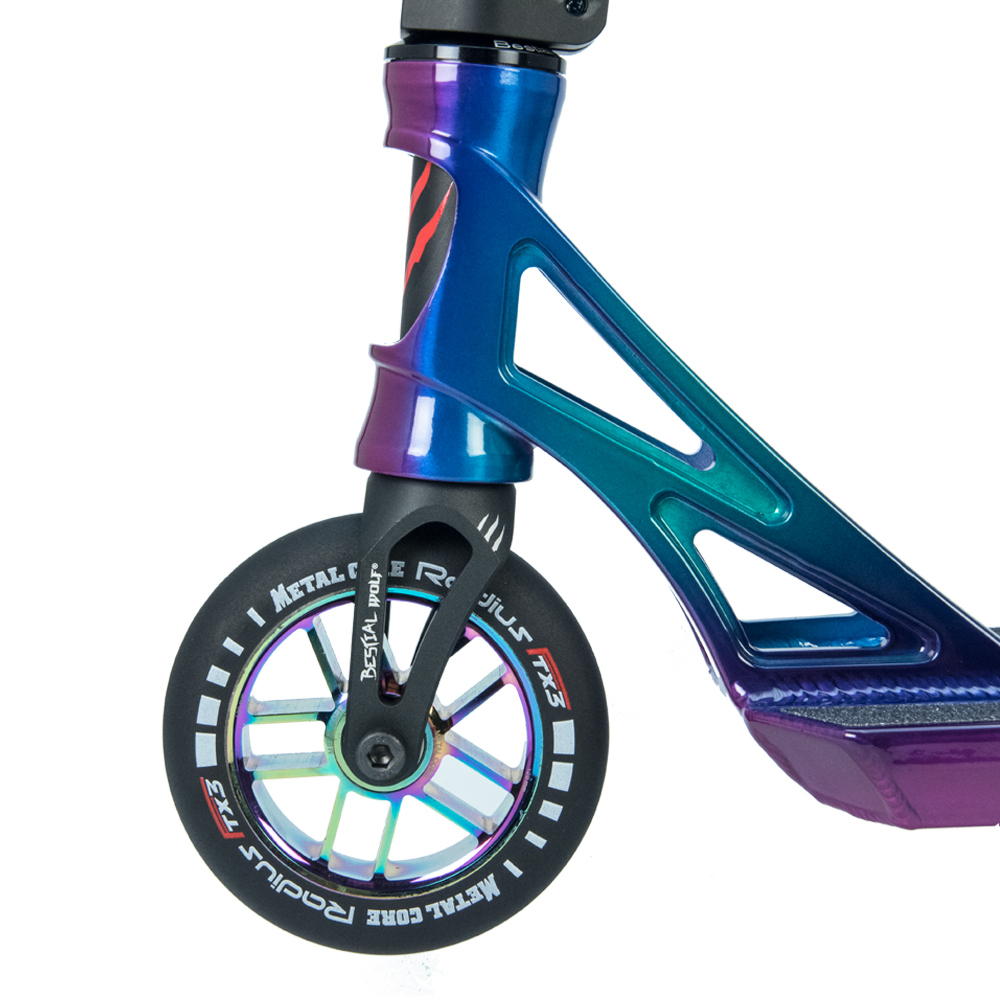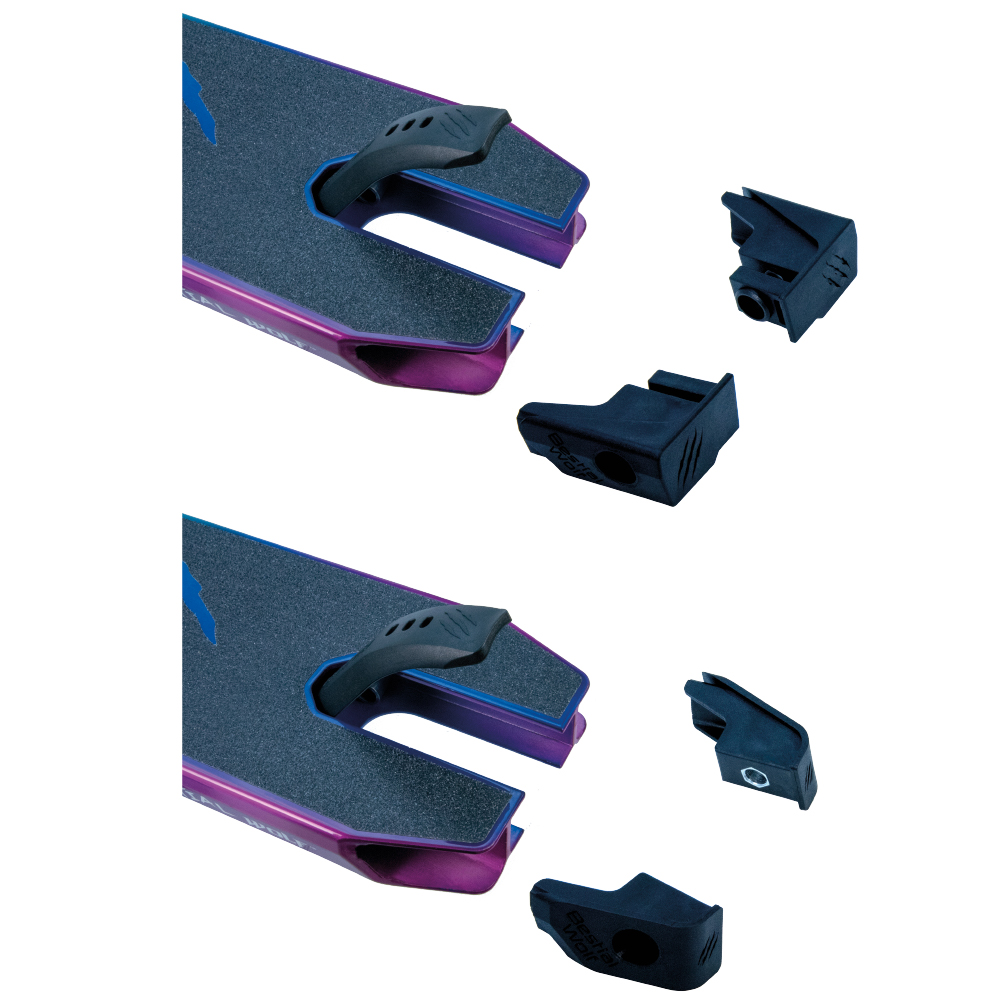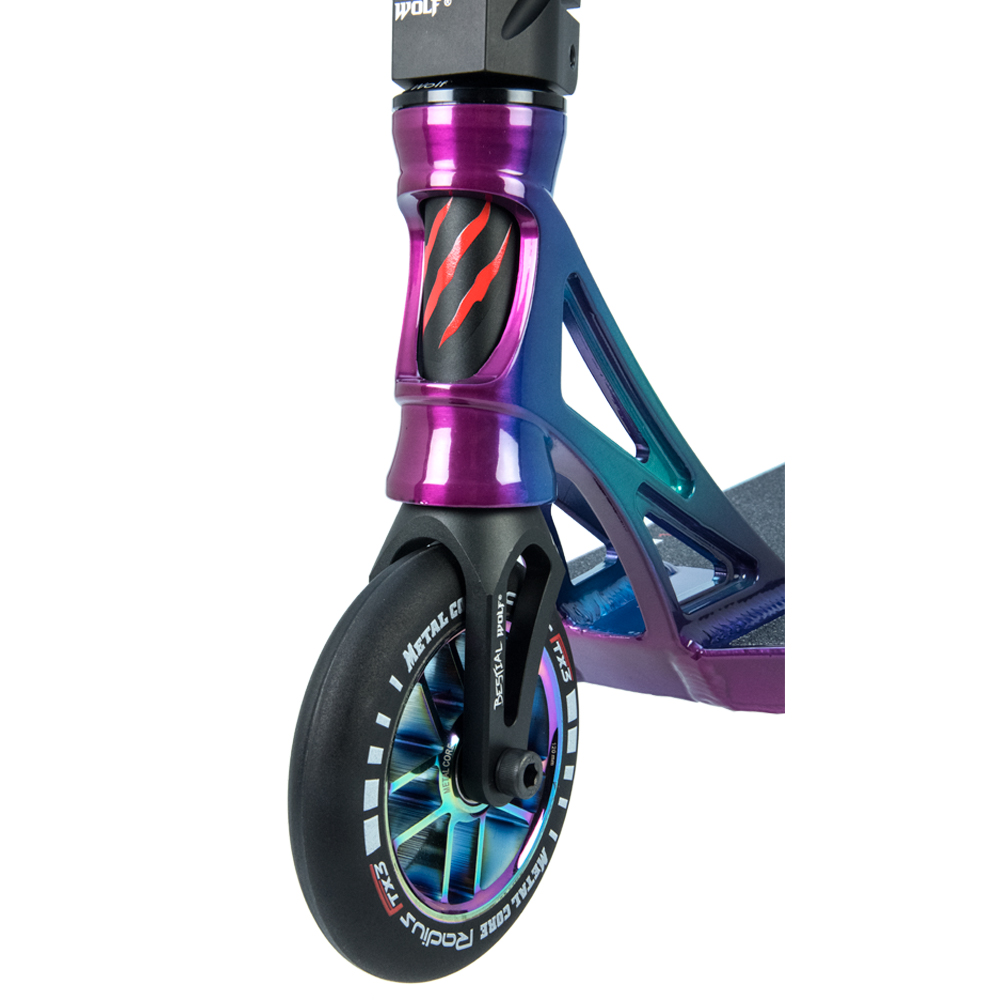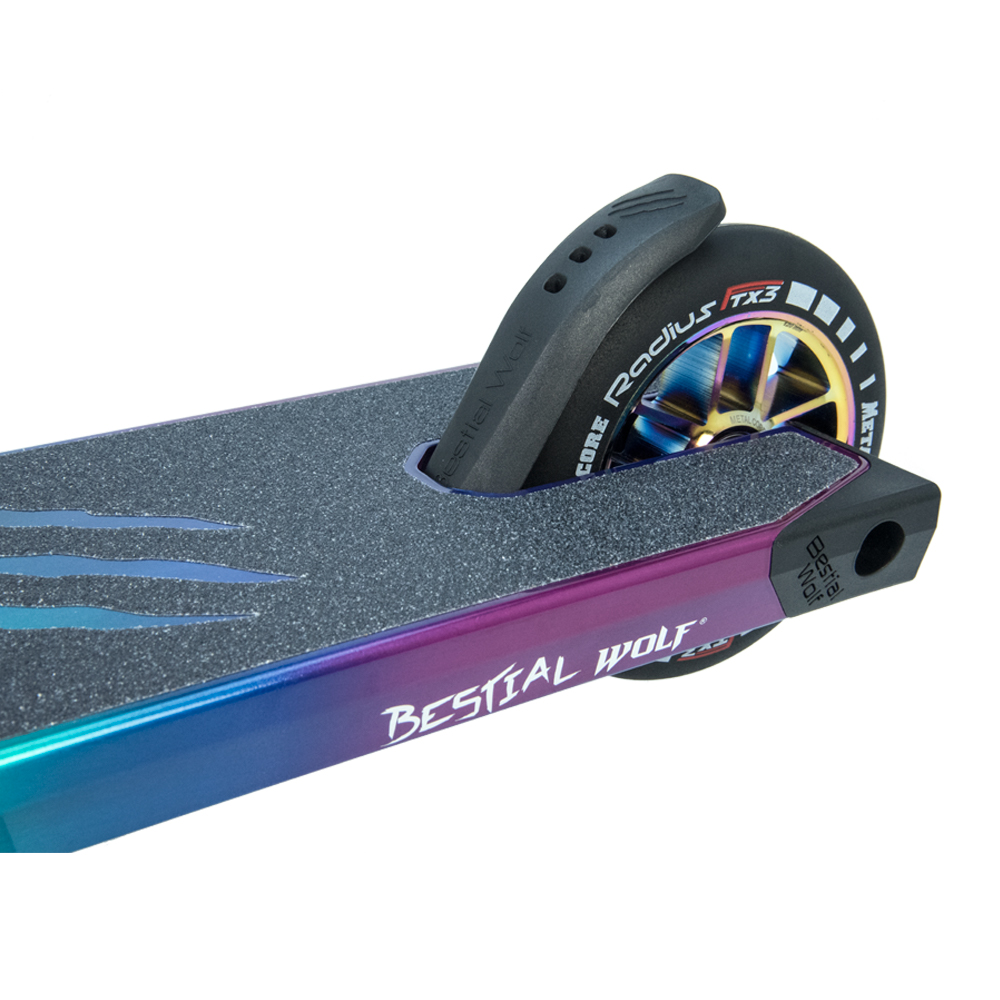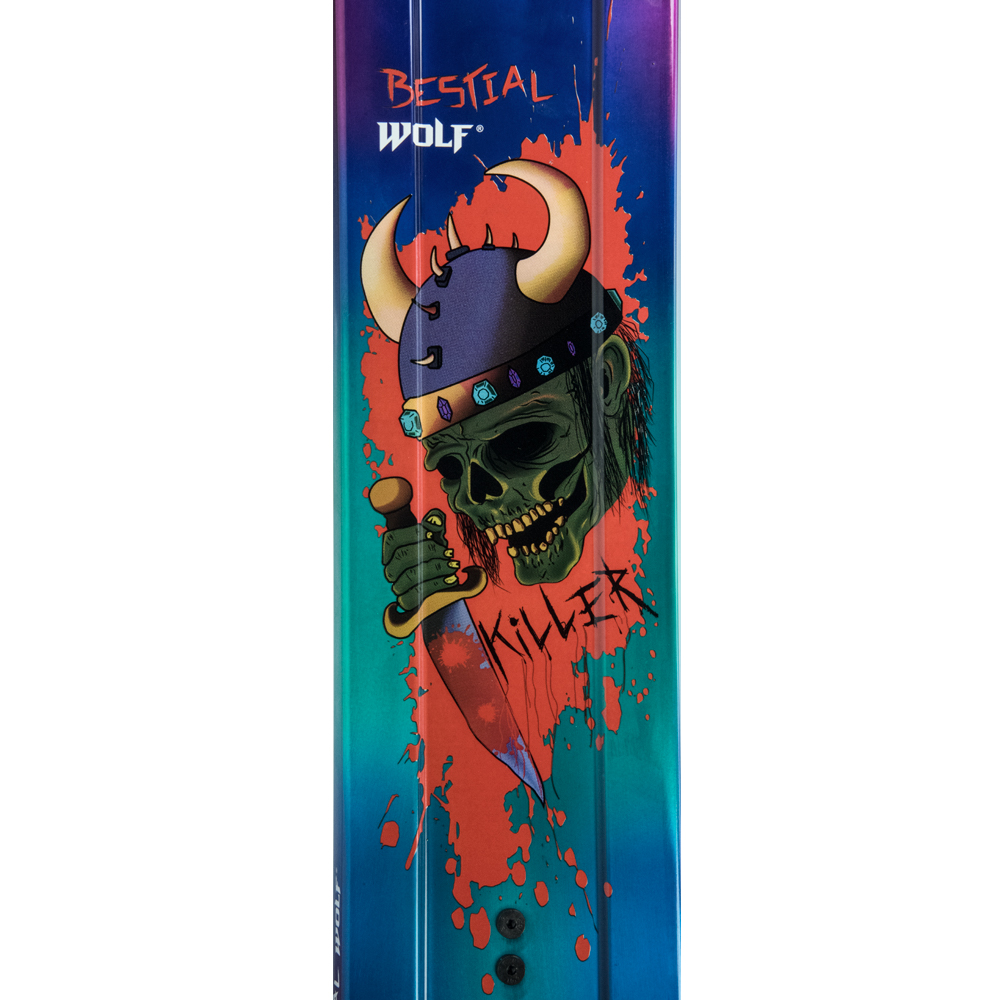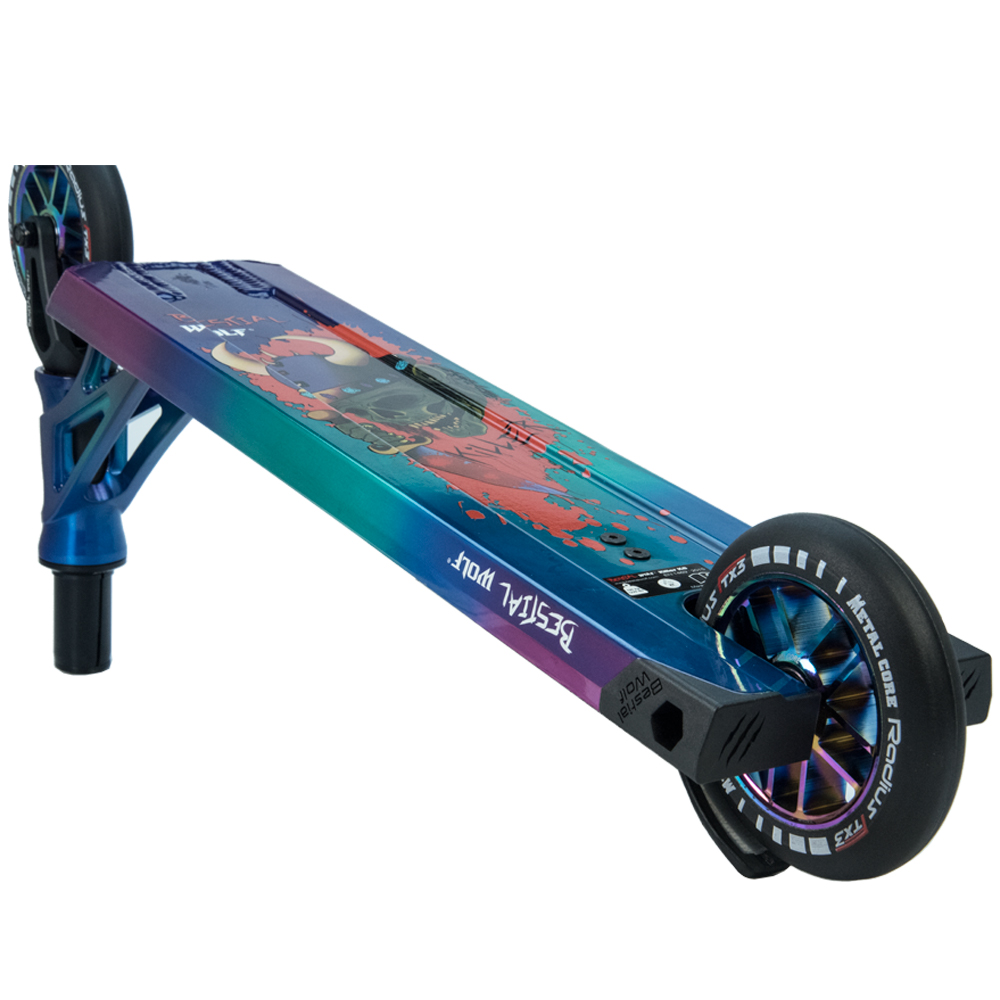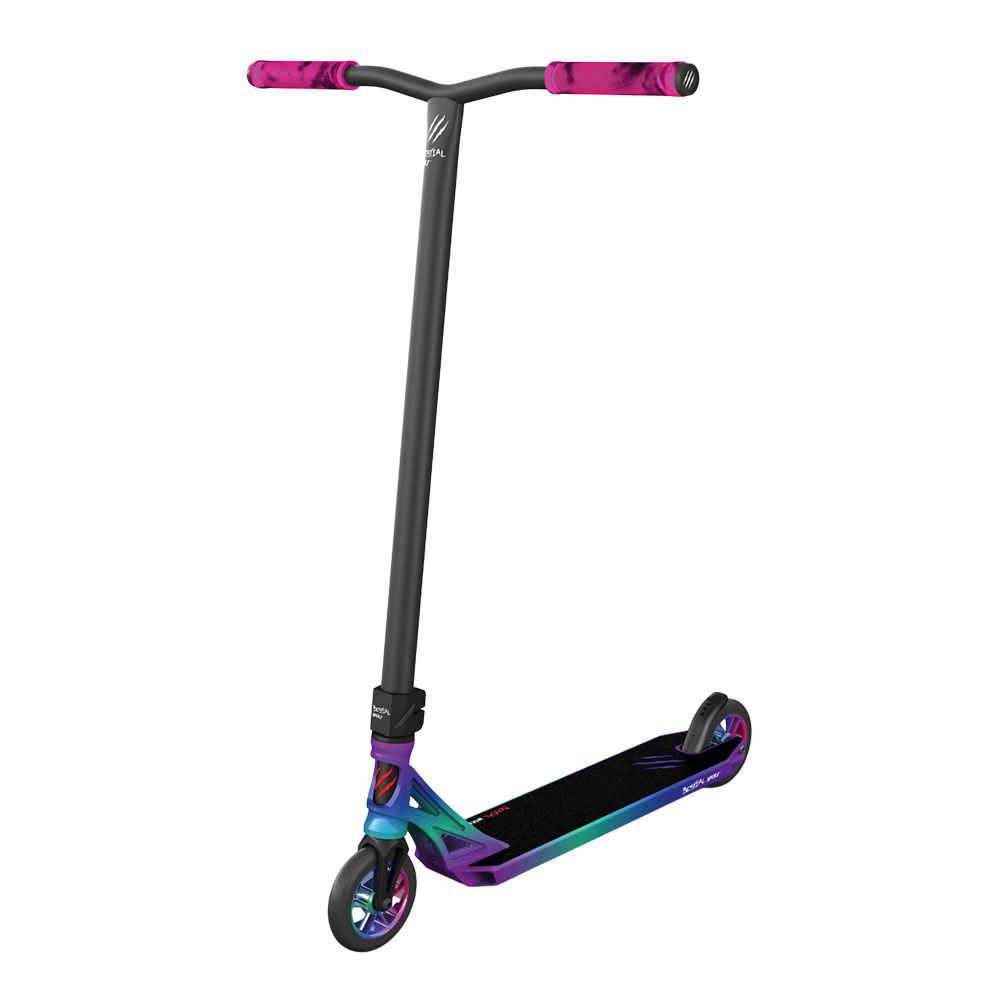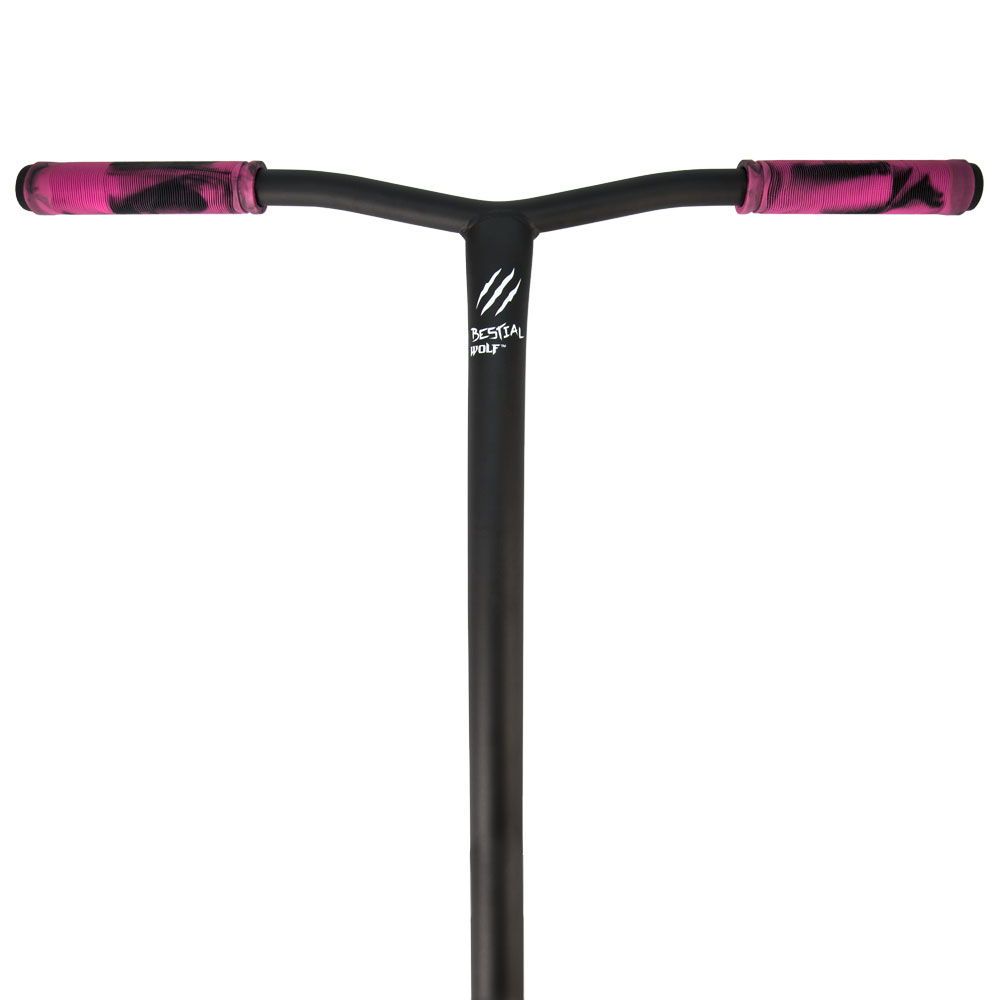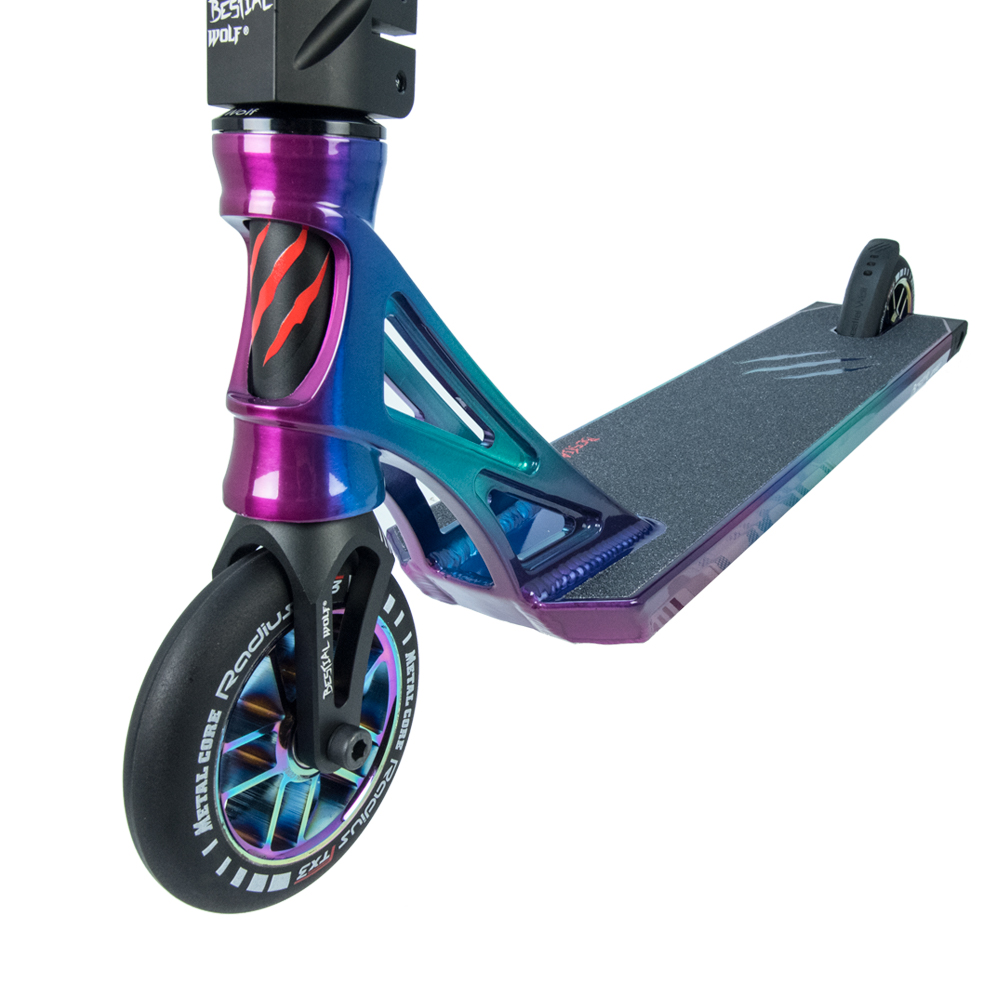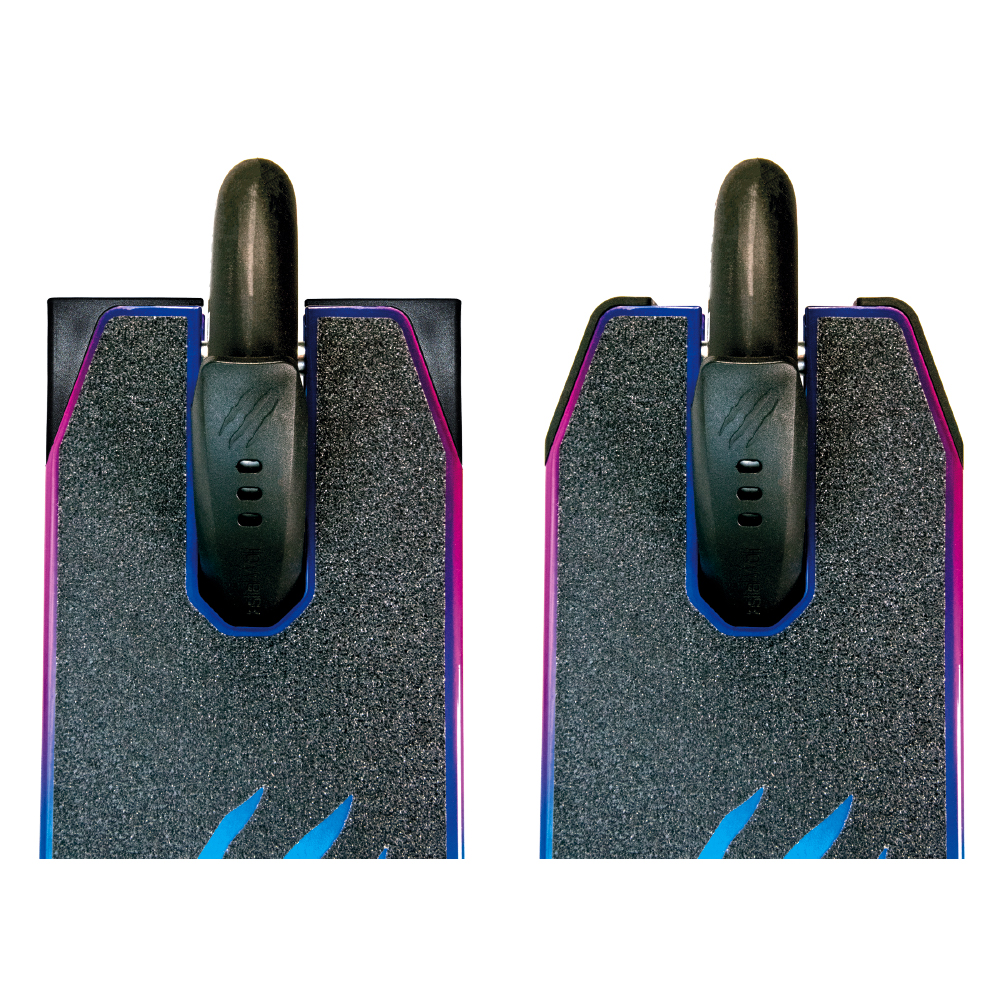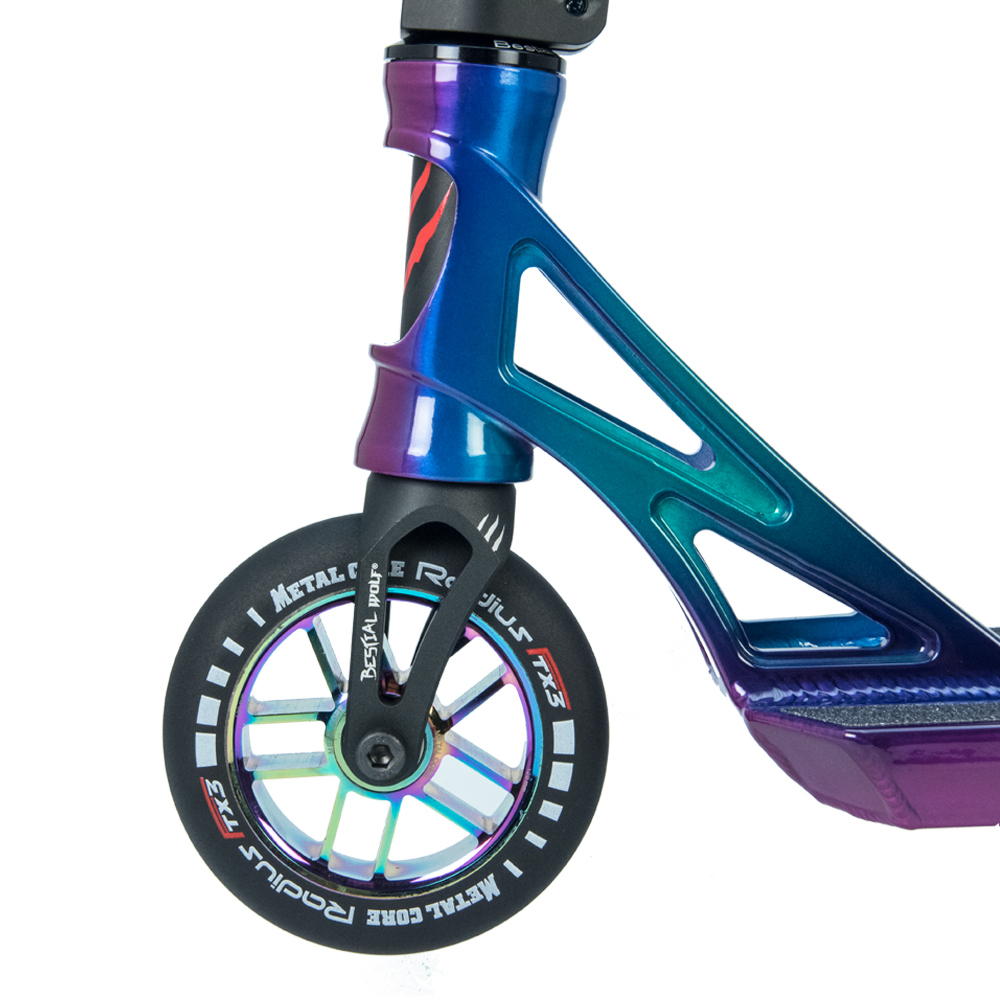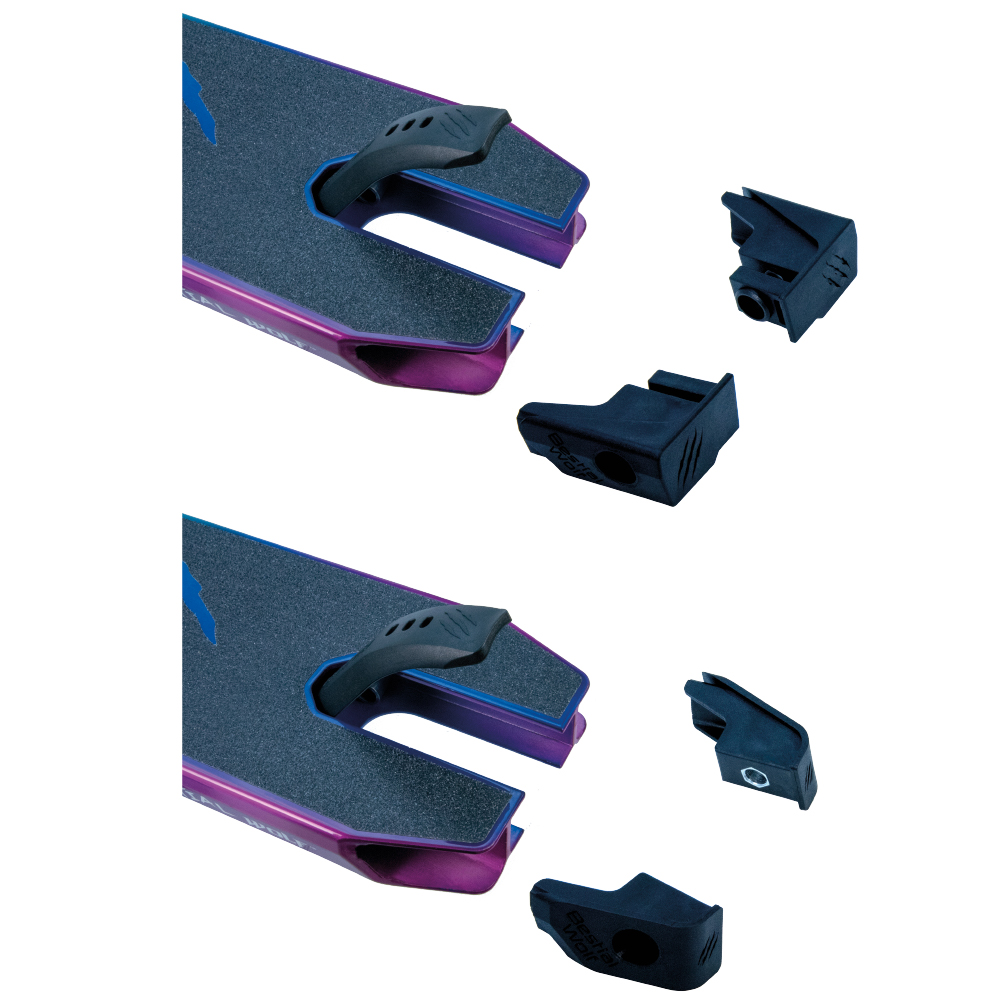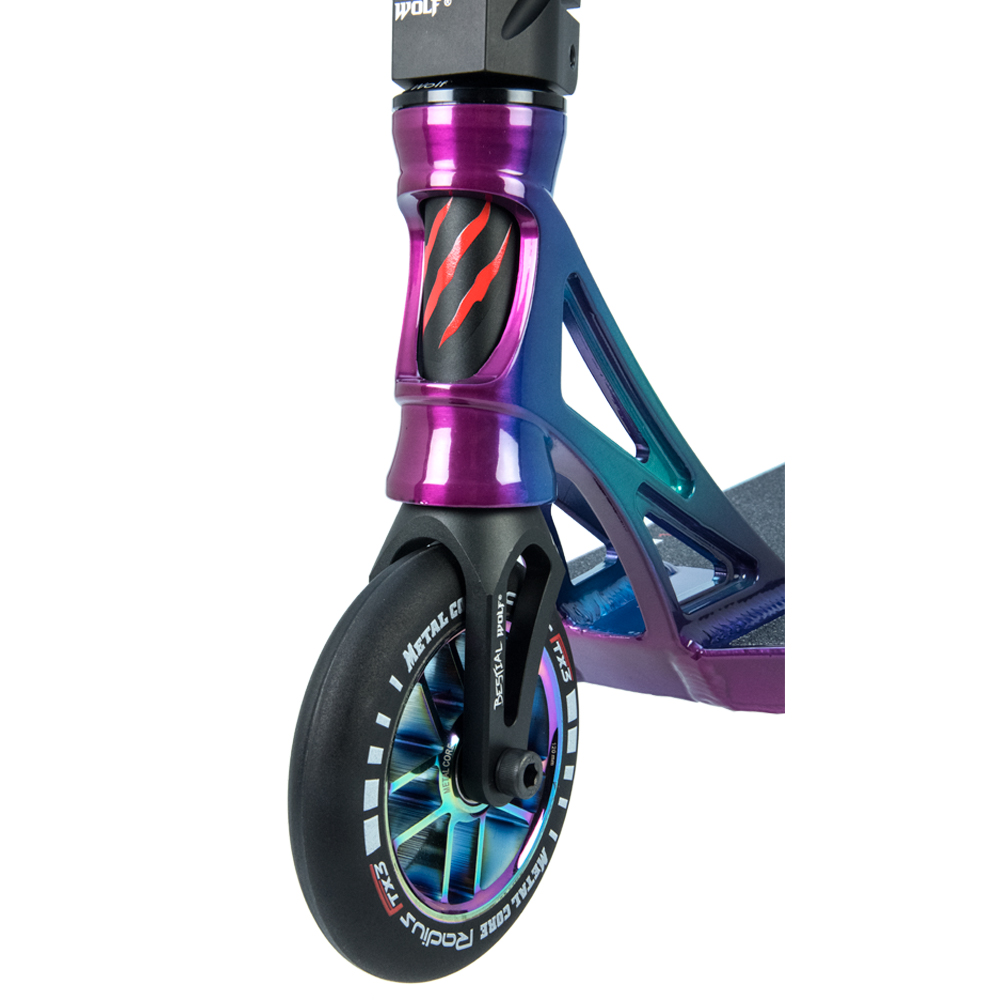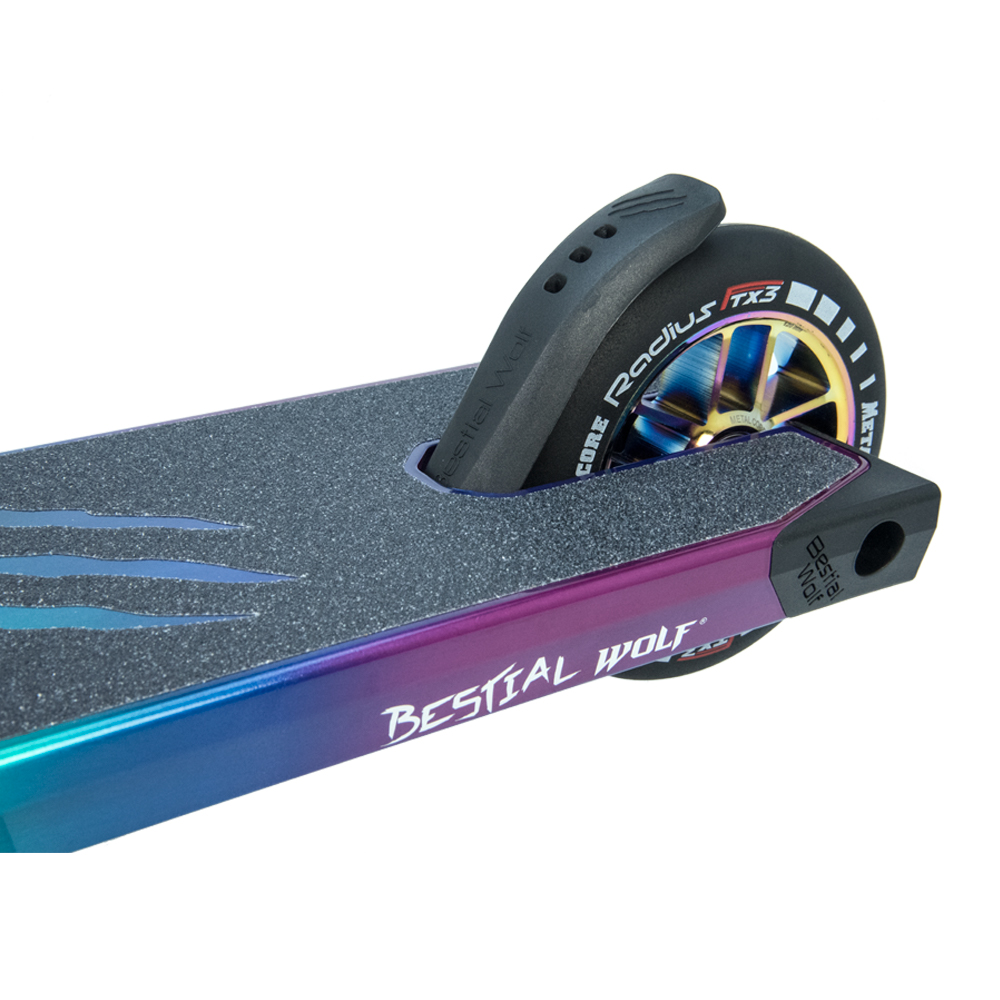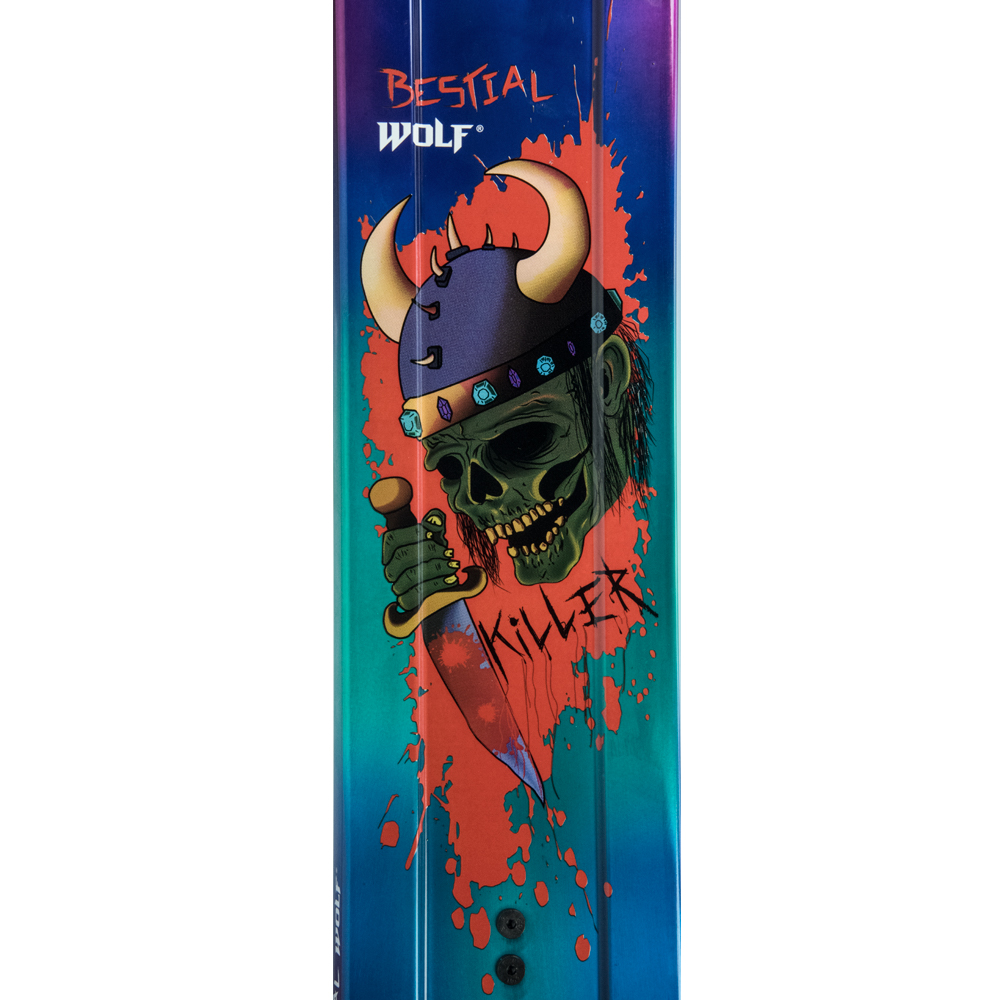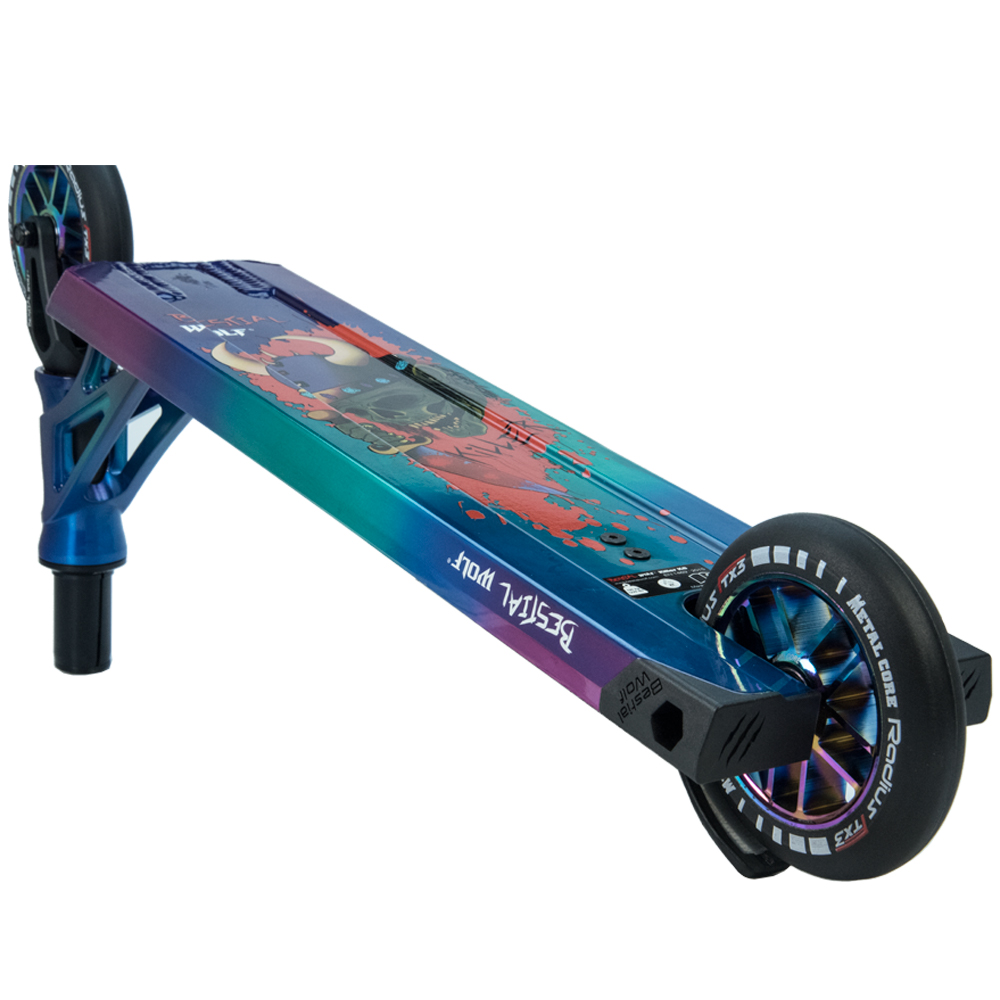 DESCRIPTION
"THE ARMOURDED" 2 x 1: PARK and STREET!!!Breath-taking new version of the super Pro scooter KILLER. The K8 comes with a new deck design, more spectacular than ever, with a forged aluminium nose. The deck's bottom has been decorated with a stunning graphic design created by a professional tattoo artist. But the most amazing and remarkable about the deck is that it originally comes with NYLON trims on the rear part, making it perfect for Park riding. An extra NYLON trims' set is supplied, making the rear part of the deck squared and attributing amazing qualities to the deck for Street scootering. Two possibilities in the same scooter, two riding styles to choose by the user for the right time. It keeps the K6 oversize handlebar, made of Chromoly 4130 with steel hardening treatment (vacuum treatment), a completely armoured scooter!!! 2 screws' clamp, integrated headset, the exclusive Bestial Wolf NYLON brake and fork made of forged aluminium. The KILLER K8 as the K6 comes with original METAL CORE wheels in 120 mm diameter, with RADIUS core design and its exclusive PU FTDX3 Compound, the softest and most resistant compound to abrasion. The KILLER K8 is possibly the best complete Pro scooter in the world!
---
GENERAL TECHNICAL SPECIFICATIONS
| | |
| --- | --- |
| Measures | 29.33 x 37.20 x 24.21 in (length x height x width) |
| Weight | 9.26 lb |
| Brake | new PP brake |
| Deck | 4.92 x 21.26 in, made with 6061-T6 aluminum. Weight of 3.79 lb |
| Handlebar | 23.62 x 27.17 in, overside, ext. diameter of 1.37 in and int. 1.12 in. Made it with Chromoly with vacuum treatment |
| Clamp | new clamp with two screws |
| Forks | IHC system. Forged aluminium. Valid for ø100/110/120 mm in wheels |
| Wheels | Original Metal Core wheels, made with aluminum core, PU 85 Compound MDI. ø4.72 in. ABEC-9 bearings |
| Headset | Integrated headsets |
---
TAKE A LOOK AT...